Monument Kyriakos Matsis - Cyprus

 "Monument Kyriakos Matsis" in Cyprus, opposite the Presidential Palace-the "Statue" and the "Explosion"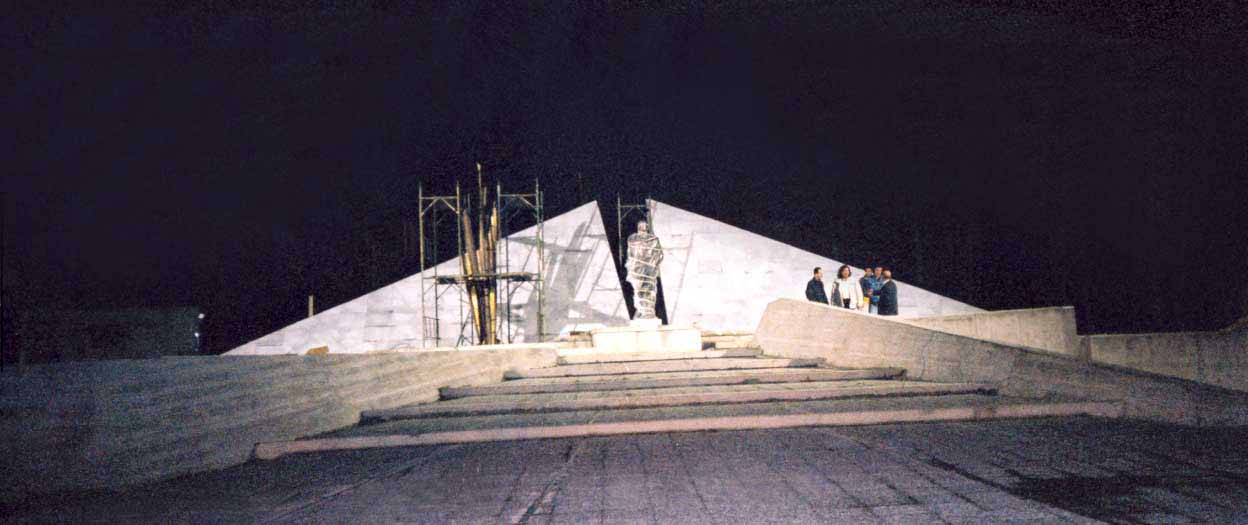 "Monument Kyriakos Matsis", putting the finishing touches to the monument under evening light.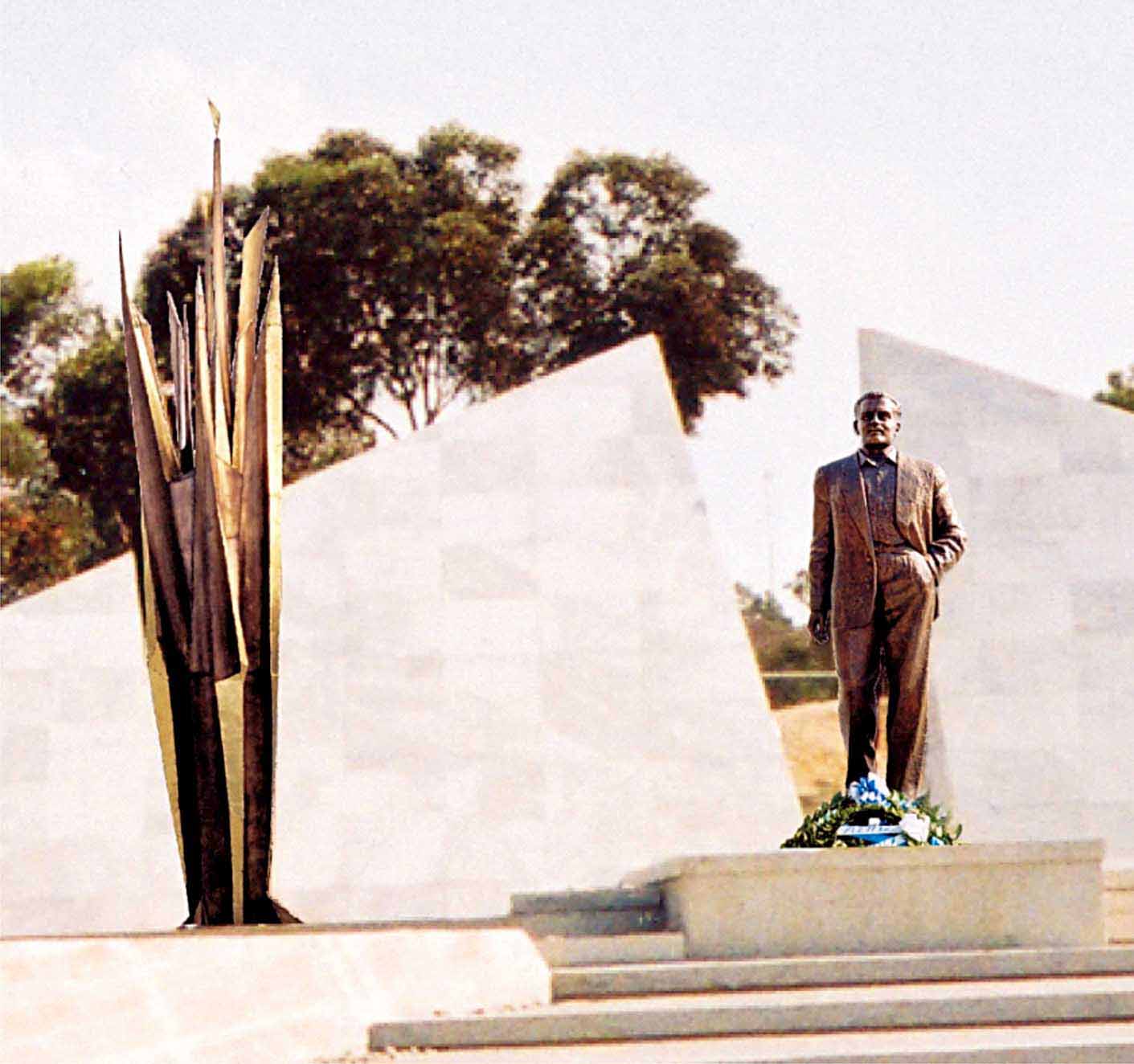 The "Statue" and the "Explosion"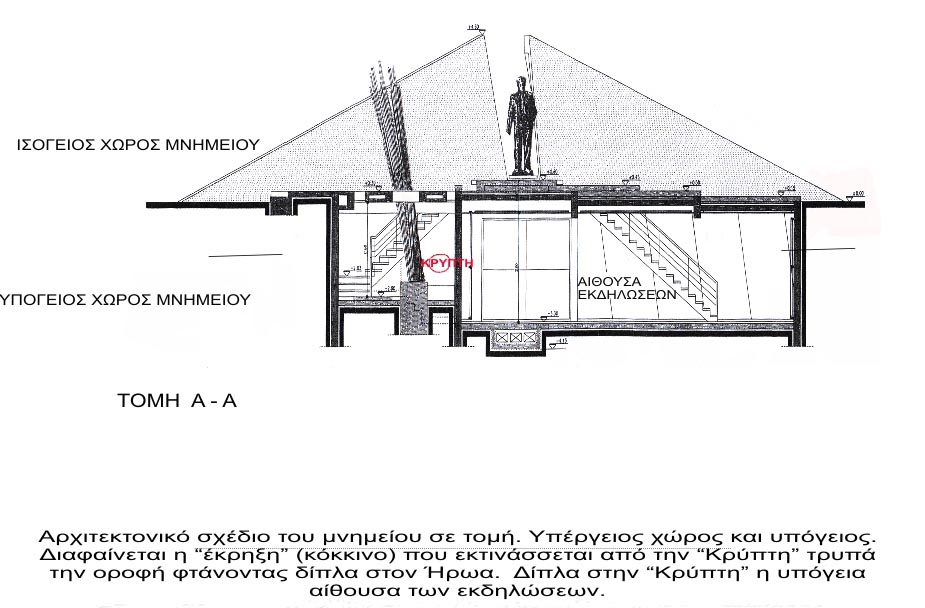 Architectural drawing of the Monument in sectional view. The Monument of hero Kyriakos Matsis is complex. It consists of the  Statue and the Explosion which starts from the Crypt (below), pierces the roof and by "exploding" reaches above ground the hero Matsis. The composition of the monument is framed by two triangular points, like a pyramid that breaks in the middle. Access to the memorial is paved by successive levels.
Architect of the monument and associate of V. Moustakas, his son, John Moustakas.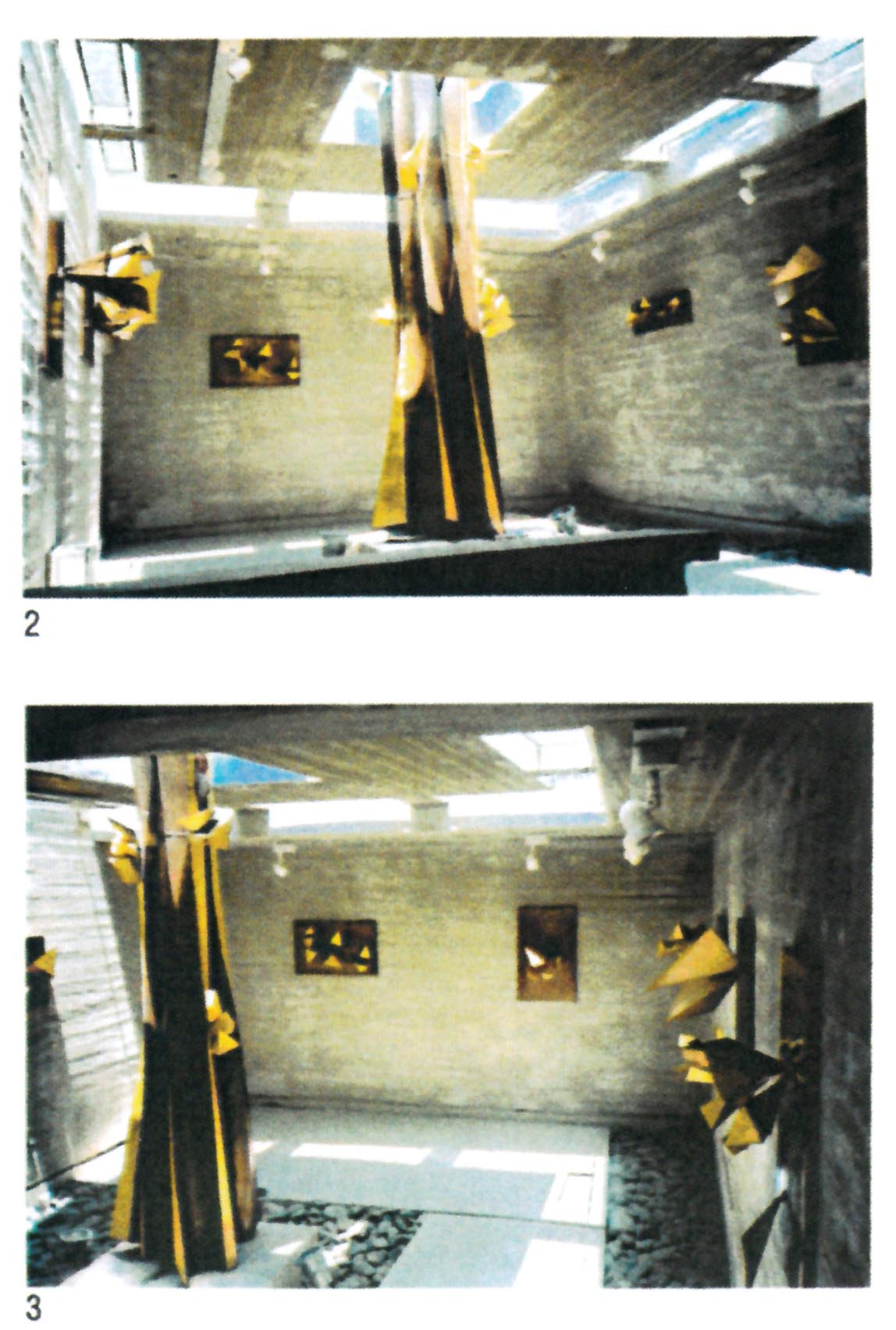 The basement includes the Hiding Place with the "Crypt" (7.50m) which "explodes". Within the Hiding Place, there are seven reliefs- fragments of the explosion. In some places, the brass elements and fragments of the Explosion are gilded, adding brightness. The Hiding Place communicates with the Cultural Events Hall (see architecture design section).
Visitors have external and internal access through the Crypt. It predisposes the viewer in motion and multiple readings of the space. The area which covers the monument is 3.500m². It is located at the junction towards the Presidential Palace in Nicosia.