Icarus Monument of Fallen Aviators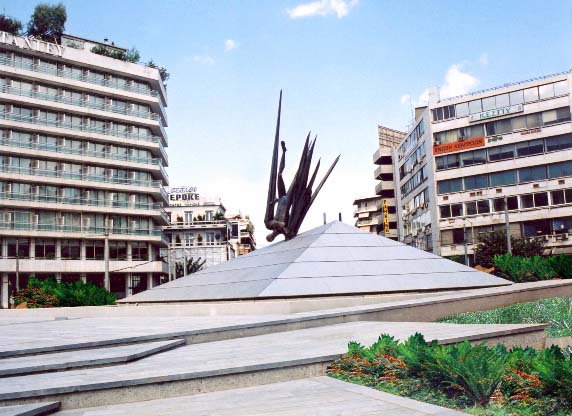 "Icarus" Monument of Fallen Aviators - Karaiskaki Square, center of Athens. Hammered and authentic work, a unique piece of art. The figure is 7 meters high.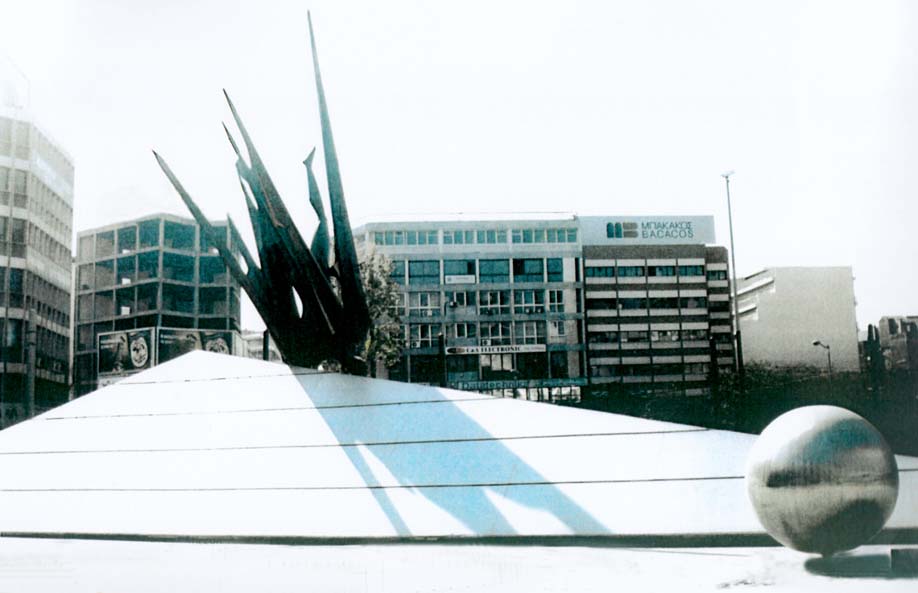 The "Monument of Fallen Aviators", rear view
 The "Monument of Fallen Aviators", other views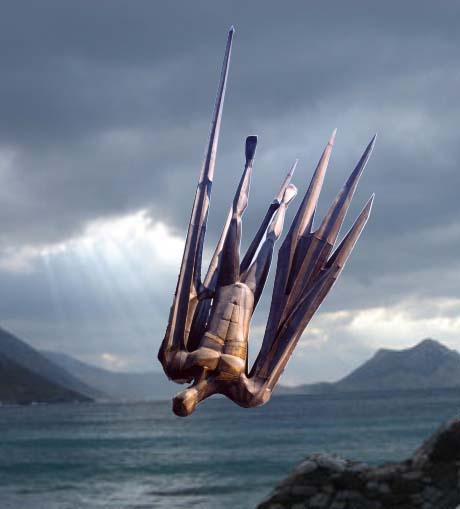 Another aspect of the figure

Opening day. The contingent, the Airforce band, members of the Air Force Academy and Technical NCO Academy, representative officers, Air Force Captain, Mr. D. Lytzerakos, getting ready for the unveiling ceremony. Operated by Athens Mayor, Mr. D. Avramopolulos, and Deputy Minister of National Defence, Mr. Dimitris Apostolakis.
 1. One of the studies for the monument "Icarus" and the base "pyramid" along with its ground plan. A pond with running water is formed on the front as a symbol of the sea - it requires a mechanism which is located below the pyramid.
2. Ground plan of the square. The architecture of the square was studied by architect John Moustakas, V. Moustakas partner in major projects.