Victory of Biennale
Moustakas received the "Gold Medal" for his sculpture "Victory" in Biennale of Alexandria in 1968. He took part with a series of compositions, which were created with lost-wax casting. This was a great honor for Greece. 
Moustakas wrote:
"I believe that a work of art, apart from its creator's need to express himself and to put into practice his moral and aesthetic values, is capable of functioning in a way impelled by many causes. Associating place and time, as if it were an orchestration.
At  this point in history in Greece, the particular work has something important to say, conserve, remind us of. The duty of the artist is to preserve tradition, but he also has the obligation to speak at a world-wide level with proposals.
I was invited in this era (Junta) to represent my country in the Biennale. This particular project has something important to say. A (claimed) "Victory" can be derived from enforcement. I present a victory accompanied by "decapitated figures.." V.M.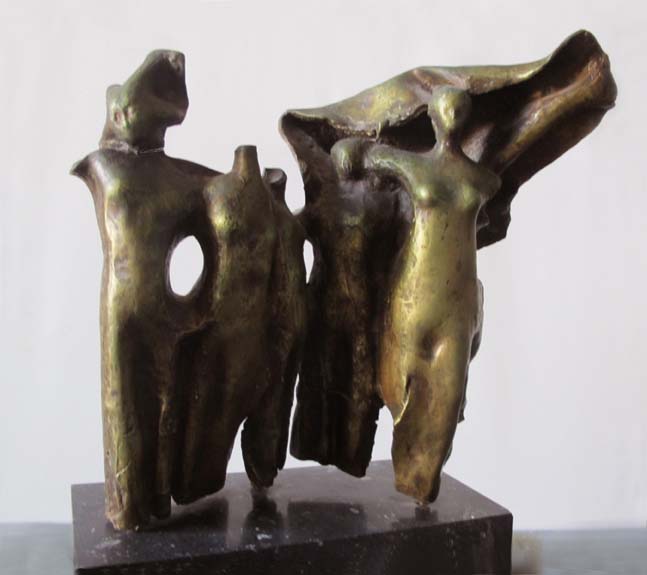 "Victory", Copper, 0.52 x 0.49 x 0.22 / Lost-wax casting composition
Located in the National Gallery, Museum Alexander Soutsou - Athens (Euripides Koutlidis Foundation)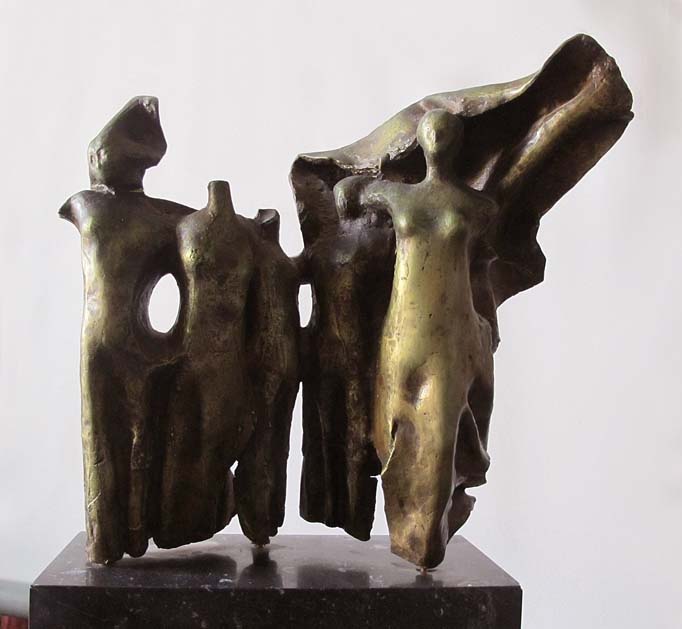 Other views
Rear views