1930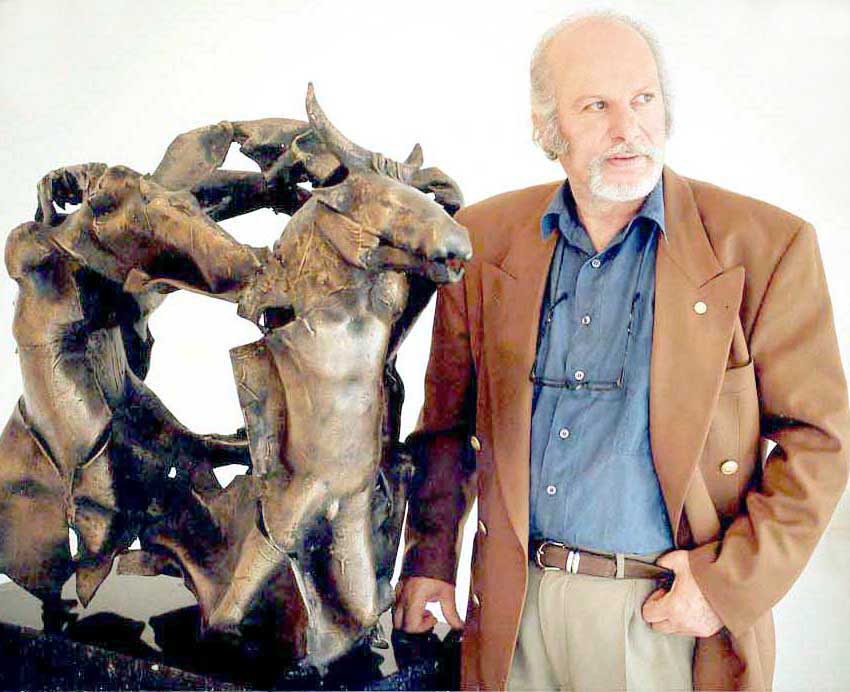 Born on February 14 in Piraeus, Vangelis Moustakas was the second of the three sons of the family. His sister was born later. His grandmother originated from Andros and his grandfather from Megara. His father, Ioannis, was born in the Aerides district below the Acropolis; his mother, Eleni, in Elefsina.
1936 - 1937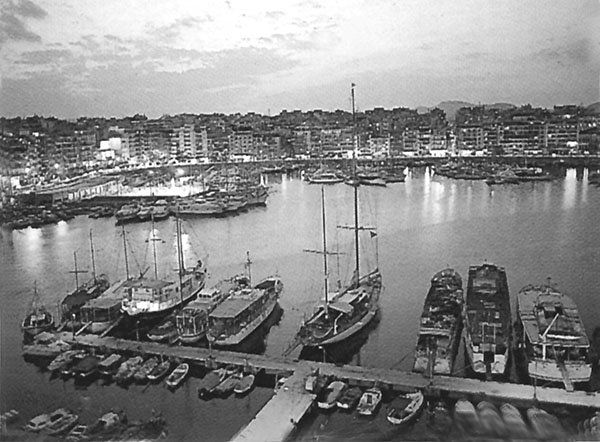 His father, an engine-driver, is appointed Engine Shed Manager with the Peloponnese Railways. The family moves to Myli, Nafplio. It is there that his skills unravel for the first time. At the age of seven, he produces his first home-made toys in wrought metal.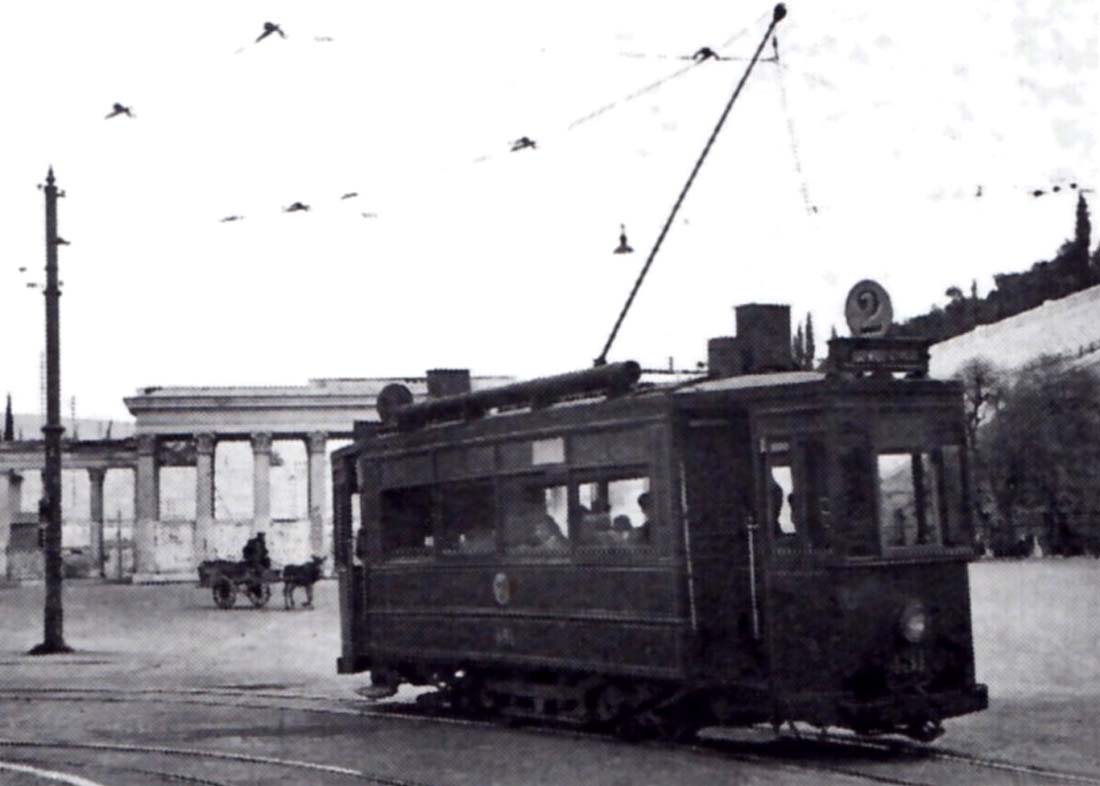 The family moves to Tripoli, to the house of the Engine Shed Manager, next to the railway station. He continues to work with metal taken from old oil tins. This he fashions with a hammer. He makes model cars, trains, skates, metal sheets, springs, which are much in demand among the other childern of the neighbourhood, who exchange them for their shop-bought toys. The sources which prompt and inspire him are the engines at the station, his father's tools in the engine shed and something inside himself.. 
He describes these as "My first games with materials"
The traumatic experience of the Second World War was to leave its marks indelibly on his work and memory. Among the ten bodies hanging from the highest balcony in Taxiarchon Str. in Tripoli was that of his friend from adolescence, Stefanos Deliyannis.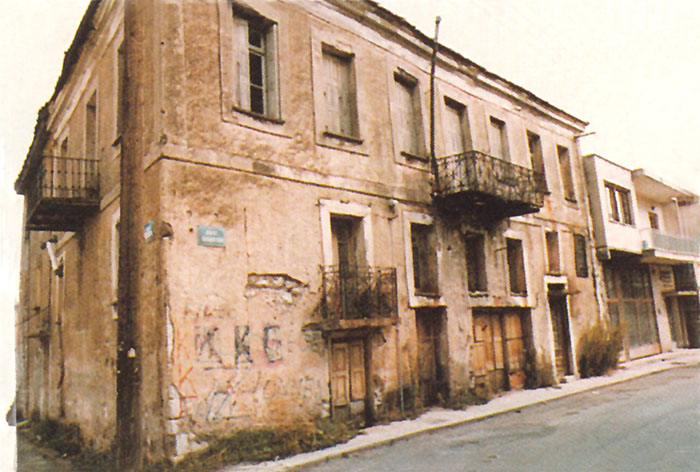 The family returned to the base: Athens. Now it was time for secondary school, but without any programme or carreer plans. He leaves the 10th Ambelokipi High School. Sculpture comes to him naturally. At school, he sketches his fellow-pupils and his teachers; at home, the whole family. At summer camps, he designs sets of improvised theatricals, he carves in wood with a penknife or makes miniature carvings on the head of a walking-stick with a little chisel. On a piece of chalk, he carves a female nude and at the other end, with a pin, the Parthenon. When he is spending his summer holidays at Salamina, he gets to know the distinguished poet Angelos Sikelianos. They become friends and take to sharing a lunch of eggs and salad. They talk, and 'Vangelakis', as Sikelianos calls him, is captivated by the poet. When he leaves school, he has to get a job to keep himself and works at the Aiantas pottery workshop. Here he paints 400 cups a day. During the breaks, he works with china for the first time and is enthusiastic about it. Later he went to Kerameikos. There he produced small compositions which he had devised himself, intended for the productions of Kerameikos. "..At weekends, I went to the Archaeological Museum and sketched. I was deeply impressed and I tried to discover the secret of great sculpture, of simplification and its inner power.." he said.
The management of Kerameikos offered him a contract and a scholarship to study at Faenza. But the artist Martzouvanof, who formerly worked at Kerameikos himself, pressed him to take the entrance examinations for the School of Fine Arts. Up to then, Moustakas had been unaware of the School's very existence.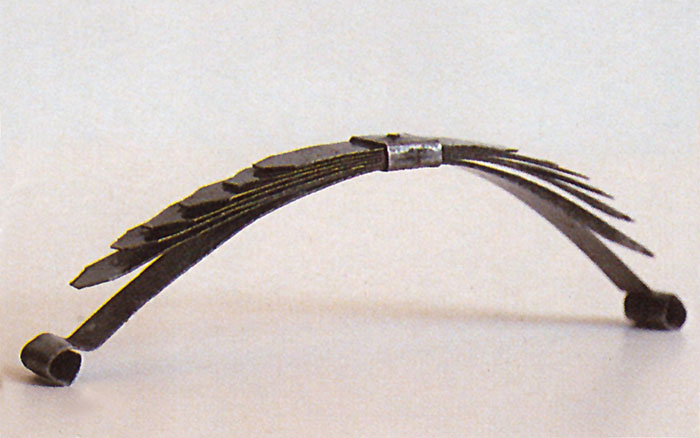 "..But it was father's wish and hope that I would be an engineer. When he saw my constructions, he used to say 'You'll become an inventor!'. Secretely, I took the examinations for the School of Fine Arts and passed. My mother tactfully broke the news. My father got up and took off his belt - I was afraid he was going to beat me. But he put it round my slender waist, tightened it, looked at me and said: 'My boy, you're going to starve.. Posthumous glory!
But I started to win my first prizes and my father's attitude softened.."
1 .Tripoli (1942) The house in Taxiarchon Str. - The Germans hang the ten from the balconies
2. Spring made when he was seven years old
1. Guinea-fowl - Drawings (1949)
2. (1953) At the School of Fine Arts. From left: Iliou, Moustakas, Sklavos, Markantonis, Karibaka, Halepa, Vrellis, Christopoulos, Liopyrakis, Koutouratsas
3. Marousa - Plaster, life size