Exhibition at Ellinogermaniki Agogi School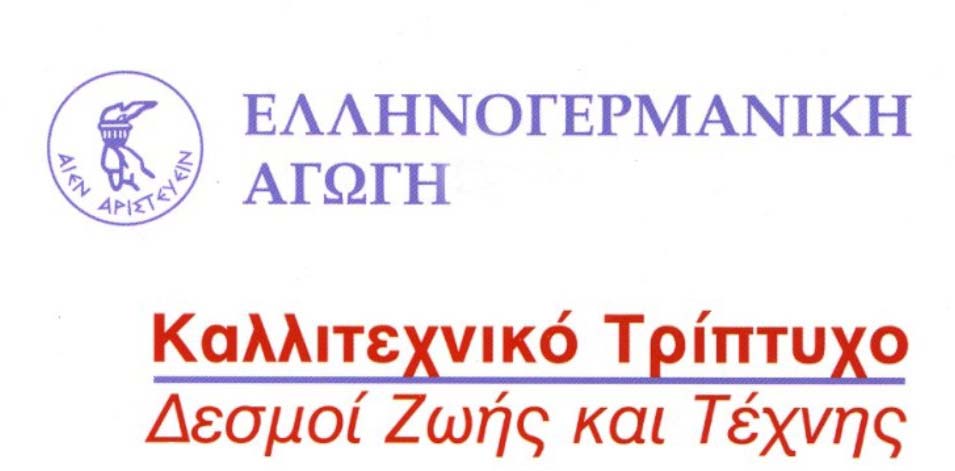 Vangelis Moustakas - Sculpture
Zoe Savina - Moustaka - Poetry
Alexander (Moustakas) - Painting

The schools "Ellinogermaniki Agogi" constitutes a model for education. It is centered around cultural events, lectures or exhibitions, presenting contemporary creators of speech, art, music, science and sports.
The entrance of the school. On the left, the work of Moustakas "Passing of a Wizard" -it belongs to the school.

The scroll of the exhibition
Rooms with paintings and sculptures
1. Vangelis Moustakas next to "Orpheus and Eurydice". On the right, the painting of Alexander "Statue" can be distinguished.
2. From left: The poet and speaker of the event Yolanda Pegkli, the Director of the School Stavros Savas, the poet Z. Savina, the painter Alexander (Moustakas), the sculpture "Minotaur", Moustakas, and the Art Historian Athina Schina.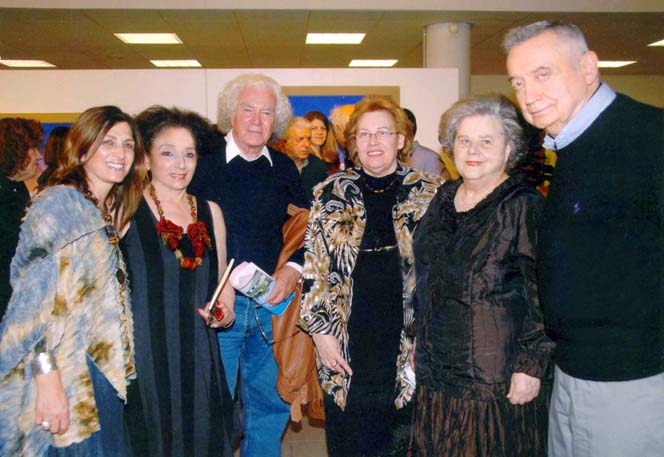 From left: Marianthe Kladi Efstathopoulou - Assistant Professor of Panteion University of Athens, the poet Zoe Savina, the poet Par. Serenes, the Art Historian Athina Schina (speaker for the sculpture of V. Moustakas and the paintings of Alexander), the poet Yolanda Pegkli (speaker for the poetry of Zoe Savina) and Ion Vorres, Director of the Vorres Museum.