Olympic Boxer -Peristeri, Athens
"Olympic Boxer" (2004) - Opening day- Bournazi square, municipality of Peristeri. It was created for the Olympic Games 2004 in Peristeri - boxing match that took place in Peristeri. The opening day attended leading Olympic boxers from Cuba, Felix Savon Fabre and Teofilo Stevenson Lawrence.
The unveiling was carried out by the President of the Olympic Games, Mrs. Gianna Angelopoulos and Sports Minister, Mrs. Fani Pali-Petralia.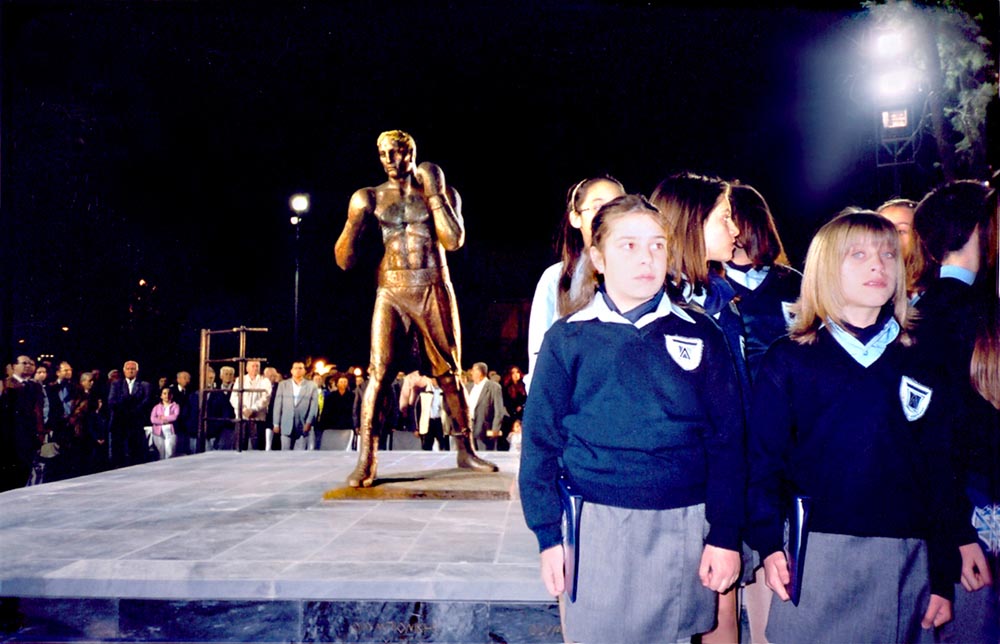 The school choir sang the Olympic Hymn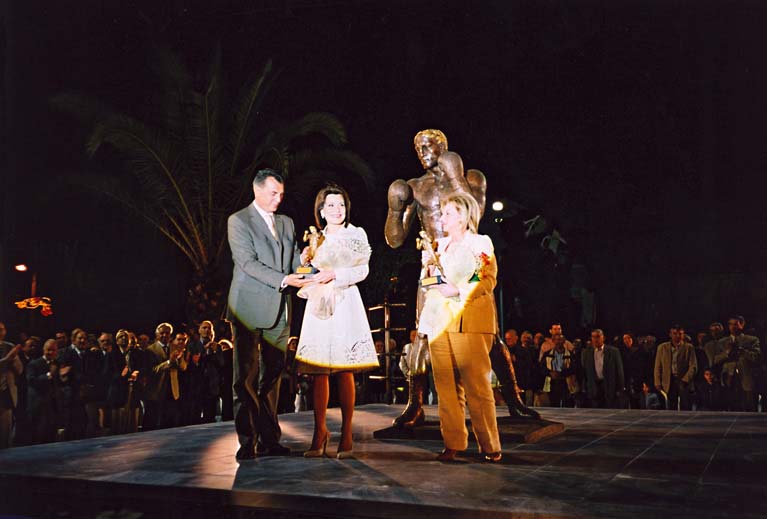 The opening day at Bournazi square. The Mayor of Peristeri, Mr. Andreas K. Pahatouridis, honors Mrs. Gianna Angelopoulos Daskalakis and Mrs. Fani Petralia by offering a small-scale copy of Boxer.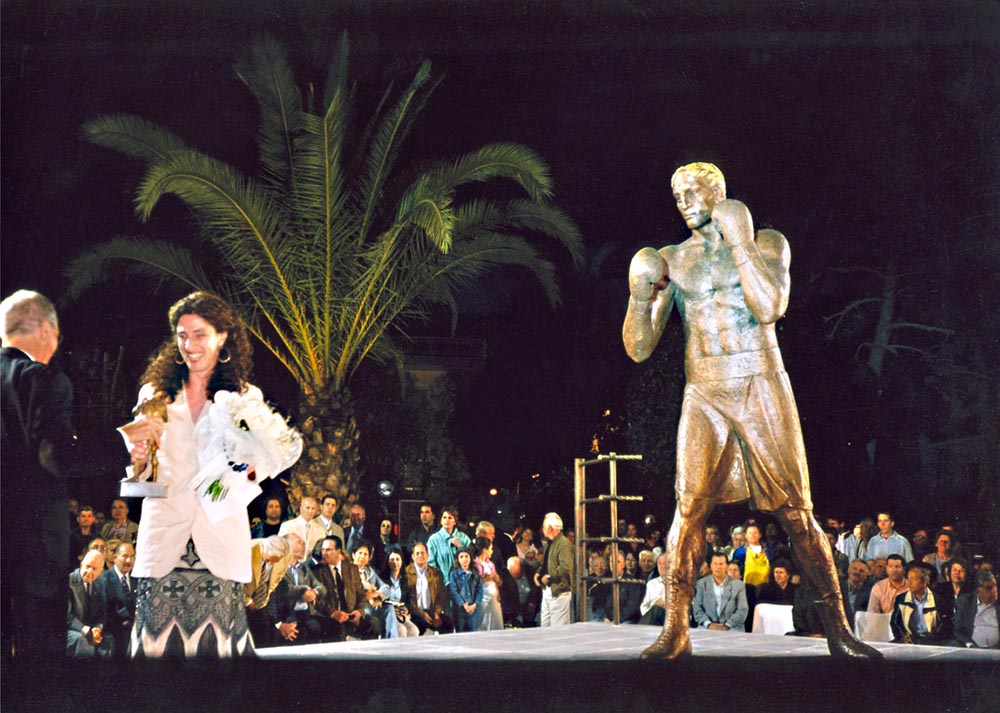 The Mayor honors the sponsor of the sculpture, Mrs. Theocharakis K. (daughter).
The "Boxer" - other views