Visit to Yale University July 2014
In July 2014, a room of Yale University - one of the greatest universities in the world - is dedicated in honor of William H. Poteat. A sculpture by Moustakas (donated ​​by the students of W.Poteat) is placed in the room, as well as a draft donated by Moustakas himself entitled "Orpheus and Eurydice", a favorite theme of W. Poteat ...
Haiku poems were asked by Zoe Savina (poet), wife of  V. Moustakas. The specific dedication will be displayed in the room too- haiku and collages dedicated by Zoe Savina.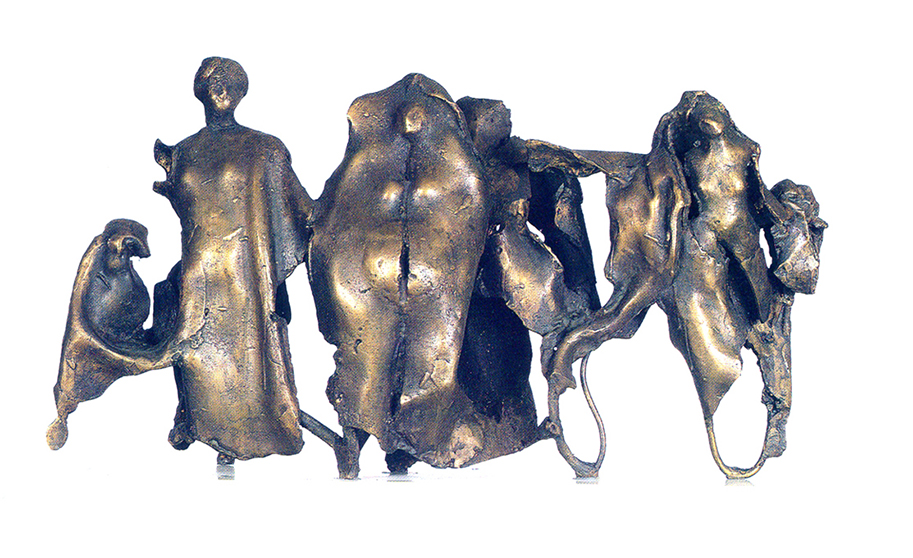 Text from the book "Moustakas Sculpture":
William H. Poteat
 (19 April 1919 – 17 May 2000) was a philosopher, scholar, and charismatic professor of Philosophy, Religion, and Culture at the University of North Carolina at Chapel Hill.