1979
1. Selinunte, Magna Gracia, Sicily, 1986
2. The portrait of Petros
3. The painter Petros, the portrait, Zoe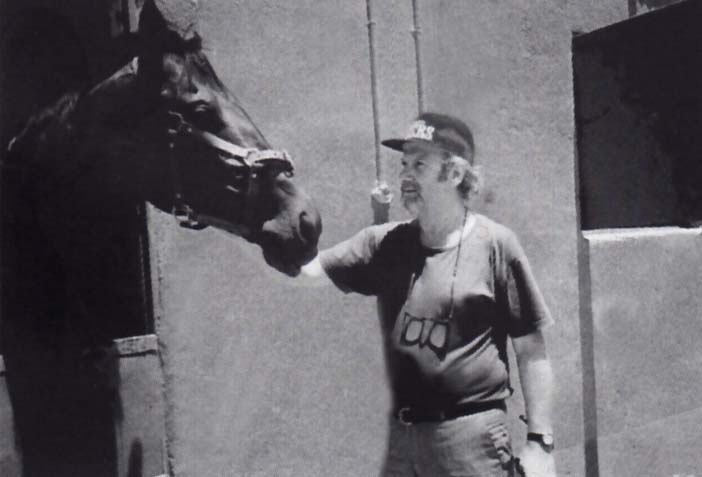 He creates a medal, in gold, silver and bronze, for the Society for Macedonian Studies in Thessaloniki.
He takes part in the group open-air exhibition 'Faliro '79' and in the Greek-Swedish symposium 'Sculpture in Marble' in Kavala. The Swedish sculptors Sarl Roslin, Roland Anderson, Maria Ga Peterson, Inga Bache, and Benci Amunti come to Greece.
Moustakas creates the medal for the symposium.
They sculpt in marble. He develops and maintains strong bonds with the Swedish sculptors Roland Anderson and Sarl Roslin, and the Swedish archaeologist and art historian Birgita Wohl, whose portrait he carves in marble. He becomes acquainted with the archaeologist Paul Clement, who was in charge of the excavations at Isthmia for 35 years. He takes notes and studies archaeology.
Photo: With his horse, Stefanis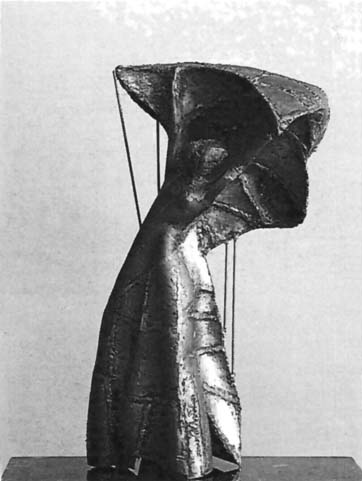 He illustrates his wife's first book of poems, Nuances, with one-line drawings. From this point on, he illustrates her books, as well as those of other writers. He begins to spend time in literary circles.
"Island of Rho", Hammered work, 0.75Χ0.43Χ0.41 (1978)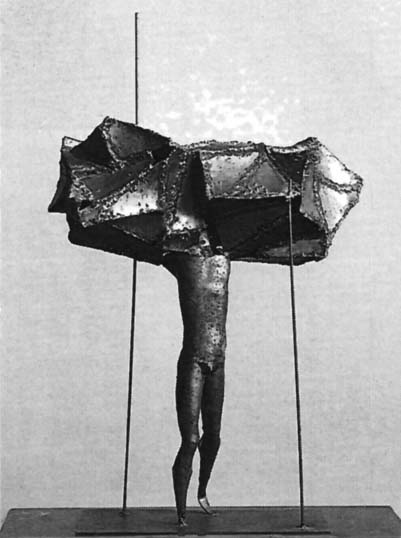 "The State", Hammered work, 0.87Χ0.54Χ0.31 (1978)
1. "Victory over Victory", Bronze 1.57Χ0.35Χ0.30 (1980)
2. "Freedom well-nigh Victory", 0.77χ0.34χ0.22 (1970)
3. "Three Graces", Bronze, 0.45Χ0.40Χ0.16 (1978)